The Effect of Climate Change on Malaria
The transmission of malaria is heavily influenced by environmental events. Recently, scientists have described the disease as involving a complex interplay between humans, mosquitoes, the plasmodium parasite, and the climate.
Image Credit: khlungcenter/Shutterstock.com
Now, as the topic of climate change heats up, scientists and global health organizations are emphasizing the importance of implementing strategies to curb climate change in order to prevent an increase in many health problems, including the spread of infectious diseases such as malaria.
Data is emerging that supports the link between the transmission of malaria and climate change, and some scientists have suggested that the world will experience elevated transmission of the disease without significant action taken against climate change. Others suggest that malaria distribution will not be hugely affected by increasing temperatures, but that other diseases carried by mosquitoes, such as Dengue fever, may be more worrisome. Meanwhile, other environmental changes such as deforestation are also expected to change the distribution of mosquitos, and therefore affect the spread of mosquito-borne diseases.
Here, we discuss how environmental events influence the transmission of malaria.
Malaria, although preventable, kills over 400,000 annually
Recent figures reveal that there were an estimated 229 million cases of malaria worldwide in 2019 and that around 409,000 lost their lives to the disease. According to the World Health Organization, those most affected by malaria are children under five (who accounted for 67% of all malaria deaths in 2019), and those in Africa (who accounted for 94% of all cases in the same year).
The life-threatening disease, however, is preventable and curable. Research has shown that vector control is an effective way to prevent and limit the transmission of malaria, with insecticide-treated mosquito nets and residual indoor spraying being the two major forms of vector control.
Although these forms of prevention exist and are encouraged in areas where the disease is most prevalent, data collected over recent decades has shown that environmental change is producing environmental conditions that favor the spread of malaria, which may be offsetting the impact of preventative measures and putting more people at risk.
Climate change influences the transmission of malaria
Changes in temperature, humidity, rainfall, and other climatic conditions have an impact on important factors that dictate the transmission of malaria, such as the lifespan of the mosquito and the development of malaria parasites in the insect.
According to NASA, nineteen of the warmest years on record have occurred since 2000. Together, 2020 and 2016 have been the warmest years since records began in 1880. Data shows us that global average temperatures have been steadily and significantly rising over the past century, with accelerated increases observed since the 1950s, demonstrating the trend is hastening.
Scientists believe that mosquito-borne diseases are benefiting from these rising temperatures and the other climatic changes they induce. The warmer climate is facilitating the geographical distribution of mosquito-borne diseases such as malaria, as well as the risk of transmission.
Data suggests that increases in temperature, humidity, and rainfall (all caused by climate change) are helping to proliferate the mosquito population at higher altitudes. This is widening the geographical distribution of the disease, allowing it to emerge in new locations which had previously not supported mosquito populations.
Additionally, increases in temperatures at lower altitudes, where mosquitoes and malaria are already prevalent, have the impact of adjusting the growth cycle of the parasite that causes the mosquito to carry the disease, allowing it to develop malaria faster and, therefore, increasing transmission rates.
The El Niño climate cycle that impacts global weather patterns is greatly influenced by climate change. Scientists have already highlighted the link between alternations to the cycle and the transmission of mosquito-borne diseases including malaria, dengue, and Rift Valley fever.
Additional rainfall that can result from changes to the El Niño cycle can provide good breeding conditions in locations that are usually dry, allowing the insect and, therefore, the disease to proliferate in new regions.
On the other hand, droughts caused by changes to weather patterns in conjunction with increased humidity can also result in the proliferation of mosquito populations. In this case, rivers can be converted into strings of pools which provide the optimal breeding site for mosquitoes.
Further to this, changes to the El Niño cycle that cause areas significantly impacted by malaria to become drier can lead to increases in malaria cases due to the loss of heavy rainfall that can wash away mosquito breeding sites. Data has shown, for instance, that dry conditions associated with El Niño were linked to a one-third increase in malaria cases.
What are the solutions?
Ultimately, climate change must be addressed in order to prevent a multitude of global health problems. This includes the potential for the exacerbated spread of vector-borne diseases such as malaria. The influence of both climate change and other environmental changes on vector-borne disease is a significant threat that could be prevented with the right action.
History has shown us that social factors can often be adjusted to offset the impact of increasing global temperatures, for example, the Europe endemic malaria which was eliminated in 1975 through improvements to socio-economic conditions, irrigation and drainage, the establishment of new farming methods, and better healthcare. However, whilst social improvements can make a difference, they are more difficult to achieve in developing regions that are most heavily affected by the disease.
Whilst researchers are not yet sure of how dramatic the impact of climate change will be on malaria specifically and how controlled its spread into other geographical regions can be, it is clear that this is something that needs to be monitored.
Meanwhile, malaria still exists as a very immediate threat that causes huge numbers of preventable deaths every year. Research and funding into malaria need to continue to provide current and improved treatment to those who are most vulnerable and to monitor how the distribution of the disease is changing, be it through climate change, zoonotic changes (such as the malaria species that has developed in monkeys) or antimalarial drug resistance.
Climate Change x Malaria | A RBM Partnership to End Malaria Explainer Video
References
Caminade, C., Kovats, S., Rocklov, J., Tompkins, A., Morse, A., Colón-González, F., Stenlund, H., Martens, P. and Lloyd, S., 2014. Impact of climate change on global malaria distribution. Proceedings of the National Academy of Sciences, 111(9), pp.3286-3291. https://www.pnas.org/content/111/9/3286
Global Temperature. NASA. Available at: https://climate.nasa.gov/vital-signs/global-temperature/
Lubinda, J., Haque, U., Bi, Y., Hamainza, B. and Moore, A., 2021. Near-term climate change impacts on sub-national malaria transmission. Scientific Reports, 11(1). https://www.nature.com/articles/s41598-020-80432-9
Malaria. World Health Organization. Available at: https://www.who.int/news-room/fact-sheets/detail/malaria
Last Updated: Apr 22, 2021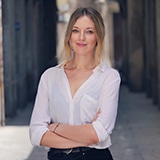 Written by
Sarah Moore
After studying Psychology and then Neuroscience, Sarah quickly found her enjoyment for researching and writing research papers; turning to a passion to connect ideas with people through writing.
Source: Read Full Article