Herpes zoster (HZ), or shingles, is a painful outbreak of skin lesions caused by the reactivation of the varicella-zoster virus (VZV) along a dermatome (an area of skin supplied by sensory neurons). Following initial infection with the virus, it persists in a latent form in the sensory ganglia of the affected dermatome.
The virus can then undergo activation in response to a trigger, which results in an outbreak of shingles. One of these stresses is psychological stress, and it is considered to be the antecedent precipitation of shingles outbreaks.
Image Credit: SneSivan/Shutterstock.com
What is the evidence connecting stress and shingles?
Several studies have examined the impact of stress or stressful life events in the precipitation of shingles.
In a 1990 study conducted in the United States, the relationship between 101 individuals with shingles and 101 healthy control subjects was compared against stressful life events, including the state of relationships.
Those that suffered from shingles were significantly more likely to report negative life events dating approximately two months before the onset of their symptoms in comparison to control subjects. Despite this, there were no between-group differences concerning changes in spousal relationships or any single life event.
A 1998 study consequently examined 2,568 individuals over eight years. The baseline age of participants was 73.6 years old, and the association between negative life events and the subsequent appearance of shingles was examined. In this study, negative life events were also associated with the subsequent risk of developing shingles.
In 2004, researchers examined the risk of shingles onset by examining saliva samples from eight astronauts for the presence of DNA for the varicella-zoster virus, before, during, and after space flight.
To read more about shingles, click here!
Before space flight, only one of the eight astronauts had detectable salivary levels of viral DNA; After space flight, all astronauts tested positive for the presence of varicella-zoster virus DNA, although none of the ten controls had an active virus present in their salivary samples. Consequently, the varicella-zoster virus was suggested to be reactivated during exposure to stress in a subclinical manner (not severe enough to present definite or readily observable symptoms).
A controversial association between stress and the development of shingles
Despite studies that have shown a correlative relationship between stress and shingles, no distinct mechanistic role has been implicated in the development of shingles in response to stress. There have also been several reported conflicting results; two large registry-based studies, which included a case-control study and a self-controlled case series, did not find any increase in the development of shingles.
This contradicts the previously cited studies alongside five smaller studies that observed an increase in relative risk of shingles of 40% or more among those who reported negative life events compared to those who did not. However, several limitations were associated with these studies, including selection and recall bias, lack of interview bias, and the use of small sample sizes.
Moreover, using negative life events as an indicator of stress may not provide an objective, and valid picture of the association between shingles and stress, as psychological stress, depends on the type and the period over which the stressor is experienced alongside personal coping mechanisms.
Some attempts to address the limitation of these previous studies have been made. In a linked registry-based cohort study, a group followed 77,310 people aged over 30 who participated in the 2010 Danish National Health survey.
These participants were followed until patients received a shingles diagnosis, died, emigrated, or until the 1st of July 2014, whichever occurred first. The results demonstrated that the rate of shingles varied from 5.53 to 7.20 per 1000 person-years, indicating that high levels of psychological stress are associated with an increased risk of shingles.
The overall conclusion: Stress as a trigger for shingle
In general, acute and chronic psychological stress is associated with decreased counts and activity of cytotoxic lymphocytes. This effect is mediated through hyperstimulation of the sympathetic nervous system and the depression of the hypothalamic-pituitary-adrenal axis.
Despite the controversy surrounding the association between stress and shingles, the existing literature is largely consistent in associating the two variables. In addition, complications of shingles are particularly prevalent on severe in those who are immunocompromised.
Complications of shingles: Post-herpetic neuralgia (PHN)
Some patients have been shown to experience persistent or recurrent pain, known as PHN. This is the most common complication of shingles and is categorized as the persistence of pain exceeding 90 days after the onset of rash, owing to nerve damage.
PHN Is also triggered by stimuli that include stress; although psychological variables are known to trigger shingles and PHN includes personality psychopathology, hypochondriasis, and somatic symptoms.
Overall, psychological stress is likely to exert its deleterious impact via the action on the immune system. These effects on immunity can explain the associations between psychological stress in the development of shingles and his complication PHN. To determine the role of the specific psychiatric disorders on immunity, further research is necessary and their potential to contribute to the development of either shingles or PNH.
References:
Sansone RA, Sansone LA. Herpes zoster and postherpetic neuralgia: an examination of psychological antecedents. Innov Clin Neurosci. 2014;11(5-6):31-34.
Schmidt SAJ, Sørensen HT, Langan SM, et al. (2021). Perceived psychological stress and risk of herpes zoster: a nationwide population-based cohort study. Br J Dermatol. doi:10.1111/bjd.19832.
Forbes HJ, Bhaskaran K, Thomas SL, et al. (2014) Quantification of risk factors for herpes zoster: population based case-control study. BMJ. doi:10.1136/bmj.g2911.
Kawai K, Yawn BP. (2017) Risk Factors for Herpes Zoster: A Systematic Review and Meta-analysis. Mayo Clinic Proceedings. doi:10.1016/j.mayocp.2017.10.009.
Further Reading
All Shingles Content
What is Shingles?
Shingles Causes
Shingles Symptoms
Shingles Diagnosis
More…
Last Updated: Dec 7, 2021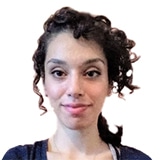 Written by
Hidaya Aliouche
Hidaya is a science communications enthusiast who has recently graduated and is embarking on a career in the science and medical copywriting. She has a B.Sc. in Biochemistry from The University of Manchester. She is passionate about writing and is particularly interested in microbiology, immunology, and biochemistry.
Source: Read Full Article