3 Ways to Make Grapefruit Taste Freakin' Amazing
Grapefruit is great fruit. One cup of grapefruit sections have about 3 grams of fiber for around 70 calories and, because grapefruit has such high water content, it's also good for hydration.
Yet, how do you typically eat grapefruit? Halved and half-heartedly dug out with a spoon? If you're being honest, you probably don't even really like eating the stuff. But that's only because you haven't enjoyed it the right way.
If you think of grapefruit as an ingredient that you can combine with others, instead of the main focus, you'll begin to appreciate the sweet-sour citrus fruit more.
And what better time than right now, when citrus is at its peak season?
Try these three great grapefruit recipes.
Blend It: Grapefruit Smoothie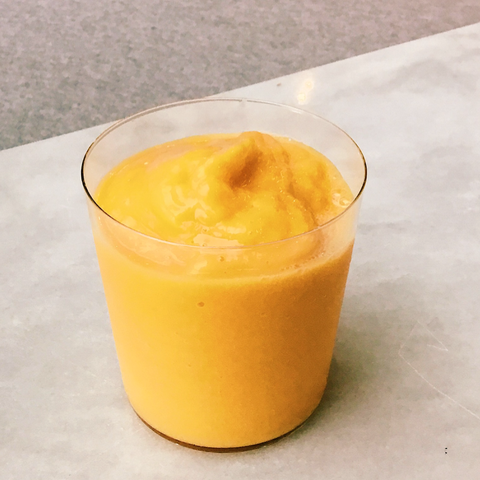 Hearst Test Kitchen
In a blender, puree, ½ ruby red grapefruit (peeled), ¾ cup fresh orange juice, 2 cups frozen mango chunks and ¼ cup Greek yogurt* (*optional; if omitting, add ¼ cup more orange juice) until smooth. Feeds 1
Broil It: Caramelized Rosemary Grapefruit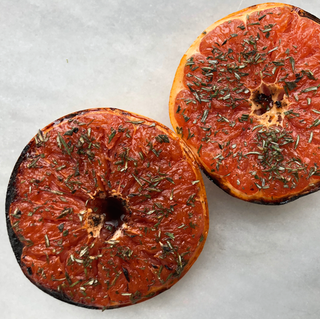 Hearst Test Kitchen
Preheat your broiler. Halve a grapefruit and place both halves on a rimmed baking sheet. Sprinkle each half with ½ tsp chopped fresh rosemary and 1 tsp sugar. Broil just until the sugar starts to caramelize, 1 to 2 minutes. Feeds 2
Marinate With It: Grapefruit Marinated Steak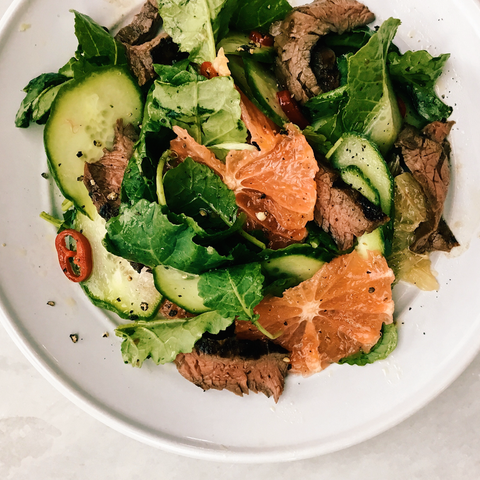 Hearst Test Kitchen
1. In a blender, puree ¼ cup fresh grapefruit juice, 4 scallions(thinly sliced), zest of 1 lime, 1 clove garlic (pressed), 2 Tbsp fish sauce and 2 tsp honey until smooth. Transfer to a bowl, add 1½ skirt steak (cut into 4-in pieces), turn to coat and refrigerate for at least 30 minutes.
2. Heat a grill pan or grill over medium-high. Remove from marinade and grill to desired doneness, 2 to 4 minutes per side for medium-rare; let rest 10 minutes before slicing.
3. In a bowl, whisk together 2 Tbsp each olive oil, fresh grapefruit juice and fresh lime juice and ½ tsp each salt and pepper. Remove the peel and pith from 1 grapefruit and sliced. Add to the vinaigrette along with 1 small English cucumber (sliced) and 2 scallions (sliced) and toss to combine. Fold in 5 cups arugula or baby kale and sliced steak. Feeds 4 to 6
Source: Read Full Article